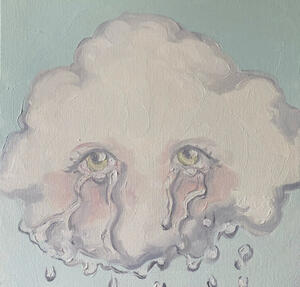 CYN
they/it, minor, aroace, infj, 4w5, gad, australia.
DNI
meet basic dni criteria, -12 or 18+, support cmc, support ybc, exclus, fujoshi or fudanshi, trumpies, use slurs you cannot reclaim, have a nsfw/heavy gore page, fetishize legit anyone, you get the gist.
BYF
please note that i have gad. if we message it is likely that i will be extremely awkward at first and continuously use ':)' at the end of most sentences so as to not seem dry. i think that's about it though!
MUSIC
lemon demon, lovejoy, wilbur soot, hamilton, tally hall, jack stauber, bo burnham, mitski, cavetown, kawai sprite, queen, elton john, ghost and pals, kroh, rex orange county, i'll listen to anything tbh.
INTERESTS
etymology, cryptids, enclosed ecosystems, video games, music, reading, poetry, art, philosophy, creative writing, there are just way too many for me to list if i'm being completely honest.
GAMES
minecraft, fran bow, little nightmares, gris, sally face, va-11 hall-a, fnaf, monster prom, little misfortune, nitw, undertale, mario kart, when the past was around, again there are too many for me to list.
SHOWS/ETC
steven universe, bee and puppycat, i am not okay with this, the owl house, heathers, inside, gravity falls, she-ra, the craft, a series of unfortunate events, stranger things, ena, that kind of stuff.